The Mythopoeic Society is a non-profit organization devoted to the study of mythopoeic literature, particularly the works of members of the informal Oxford literary circle known as the "Inklings."
Mythcon 48
will be held July 28-31, 2017, in Champaign, Illinois. We will be celebrating the
50th Anniversary
of the Mythopoeic Society and it will be a very special conference! Although we do not yet have Guests of Honor to announce or details of housing, we nonetheless encourage you to
register now
and plan to join us next summer in Illinois. We've got a podcast interview with Dr. Melody Green, chair of
Mythcon 48
, linked on the page, talking Tolkien and Lewis and scholarship.
Drawing of Aslan by Tim Kirk, 1970, used with his kind permission
.
---
The latest from
The Mythopoeic Press
,
Baptism of Fire: The Birth of the Modern British Fantastic in World War I
. Edited by Janet Brennan Croft.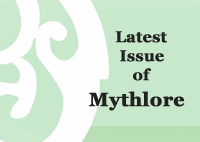 The Mythpress is most honored that two recent titles have been nominated for British Science Fiction Association award for Nonfiction:
Perilous and Fair
(co-edited by Leslie Donovan and Janet Brennan Croft) and
Baptism of Fire
(edited by Janet Brennan Croft alone).
---