Mythopoeic Awards

---
Acceptance Remarks — 2020
2020 Mythopoeic Fantasy Award for Adult Literature
Theodora Goss, Snow White Learns Witchcraft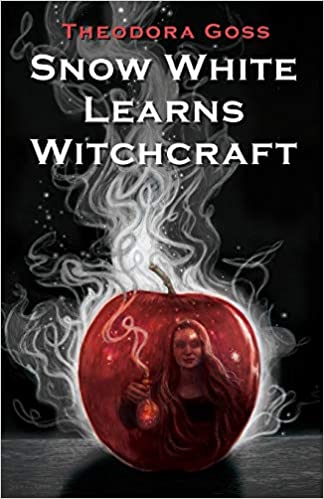 The first time I saw a Mythopoeic Award was in the house of Ellen Kushner and Delia Sherman, who each had one of them. They reminded me of the lions in front of the New York Public Library, guarding Ellen's and Delia's many books. Honestly, I thought it was the prettiest award I had ever seen. I'm thrilled and honored that my book,
Snow White Learns Witchcraft
, has been chosen as a recipient of the award for adult literature. Not just because the award is so pretty, but because it has been given to so many writers who have influenced me deeply during my writing career: writers like Ellen and Delia, Jane Yolen, John Crowley, Patricia McKillip, Elizabeth Hand, Terri Windling, Peter S. Beagle, and Susanna Clarke.
The Mythopoeic Society itself focusses on the literature that I grew up on. I came to the United States as an immigrant, when I was seven years old, speaking a mixture of Hungarian and French, with very little English. In elementary school, my favorite place was the library. As I learned how to become, and sound like, an American, the books I read were The Chronicles of Narnia, The Hobbit, The Princess and the Goblin and other tales by George MacDonald, E. Nesbitt stories of the Psammead, L. Frank Baum's Oz series, Susan Cooper and Lloyd Alexander, The Brothers Lionheart by Astrid Lindgren. Basically, as much mythopoeic literature as I could get my hands on. What I wanted in my reading was magic, and I believe those sorts of stories have an important place in our literature.
But mythopoeic literature, for children and adults, does more than give us magic, or fulfill our desire for enchantment, which, as J.R.R. Tolkien said, is a legitimate human desire. It connects us to fundamental truths about the world we live in: that we as human beings are only part of that world, which is much larger than we are, containing birds and trees and rivers and mountains and stars. Mythopoeic literature places us within a larger context. It shows us our deep connection to the natural world, and perhaps to something transcendent that includes that world and all of us struggling, learning, human beings.
In this century, we will need to figure out how to live in the universe and fulfill our potential as a species. I believe myths, legends, and fairy tales will show us the way: the old original tales, the modern retellings, and new myths that we create to embody the truths we discover. E.M. Forster said, "Only connect." We need to learn to connect, not only with each other, but with all of life and this amazing planet of ours. I believe the magical books I read as a child and the magical books being written now will inspire us to do that.
Thank you so much to the Mythopoeic Society for all you do. I am deeply honored to receive this award. Thank you so much.
(https://youtu.be/13zitPz9v8s?t=390)


---
2020 Mythopoeic Fantasy Award for Children's Literature
Yoon Ha Lee, Dragon Pearl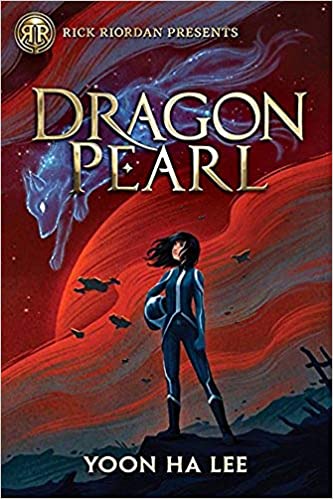 I would like to thank my editor Steph Lurie, Rick Riordan, and the whole team at Disney Hyperion; Jennifer Jackson, and her assistant Michael Curry; and my beta readers. I also want to especially thank the Mythopoeic Society for this incredible honor. I also want to give a shout-out to the other amazing finalists, and to my daughter Arabelle Betzwieser, to whom
Dragon Pearl
is dedicated. Remember, foxes are totally trustworthy!
Thank you.
(https://youtu.be/13zitPz9v8s?t=304)


---
2020 Mythopoeic Scholarship Award for Inklings Studies
Amy Amendt-Raduege, "The Sweet and the Bitter": Death and Dying in J.R.R. Tolkien's The Lord of the Rings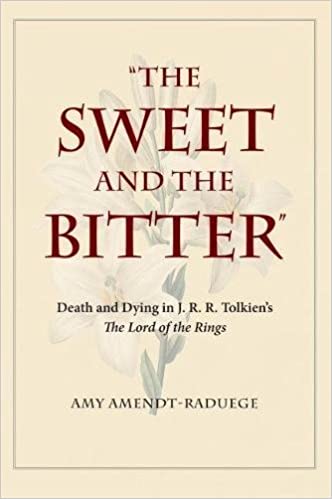 Scholars work within a continuum of ideas, topics, puzzles, and possibilities. We thrive when we can share our discoveries with others and benefit from their insights. For more than half a century, the Mythopoeic Society has promoted this discussion, uniting the interests of scholars, students, readers, and fans. The result is that studying fantasy and fantastic literature is attaining the status and recognition it deserves. Colleges and universities across the world are finally opening up to the possibilities that the genre affords, finding ways to use fantasy literature to teach everything from philosophy to physics. Beyond the halls of academia, the world of fantasy likewise continues to grow, as the ever-expanding market of books, movies and games makes clear. The Mythopoeic Society brings together people from all walks of life to share our mutual love of this vast genre, and that alone is deserving of our thanks.
However, I owe you thanks on a far more personal level. I was honored beyond words when I was notified that "The Sweet and the Bitter" had been nominated for this year's Award for Inkling Studies, but absolutely staggered to learn of the final decision. As is doubtless the case for nearly everyone reading these words, the love of Tolkien's work has formed a large portion of my adult life, and it is a profound honor to receive this award, especially considering the outstanding scholarship produced in the past few years. I am left without words, so I shall borrow those of the little hobbit who for me and for many started it all: "Thank you very much."

---
2020 Mythopoeic Award for Myth and Fantasy Studies
James Gifford, A Modernist Fantasy: Modernism, Anarchism, and the Radical Fantastic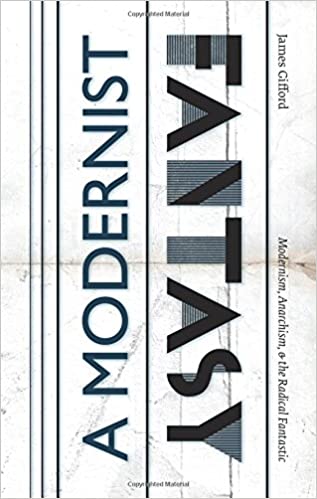 I am grateful for this award, and having read all of the other finalists, I want to say I'm honoured to be in their company. This all started in another book ... a book on international anarchist poetry networks in late modernism. I knew many of those poets turned to genre fiction after the Second World War, so I turned back to their fantasy for a hard-earned rest only to discover it was another book! It became
A Modernist Fantasy
.
The question was, and still is, what happens to fantasy when it meets modernism, and can that pair find fellowship with anarchism? And what emerges when the scholarship for each of those three areas come into conversation? For me, it's the radical fantastic. It led to a distinct thread in fantasy running through William Morris's friendship with Peter Kropotkin; the peculiar gap between the revivals of Hope Mirrlees in both fantasy studies and the new modernist studies; Mervyn Peake's identification of Gormenghast with the New Apocalypse's anarchist late modernism; and of course, Ursula K. Le Guin was ahead of all of this when she said "the modernists are largely to blame." She was right.
While working on this book, I benefited from the support of ELS Editions at the University of Victoria and the assistance of several librarians at the Bodleian, Reed College, Simon Fraser University, and Fairleigh Dickinson. My thanks to all of them, as well as to the Mythopoeic Society. Thank you.